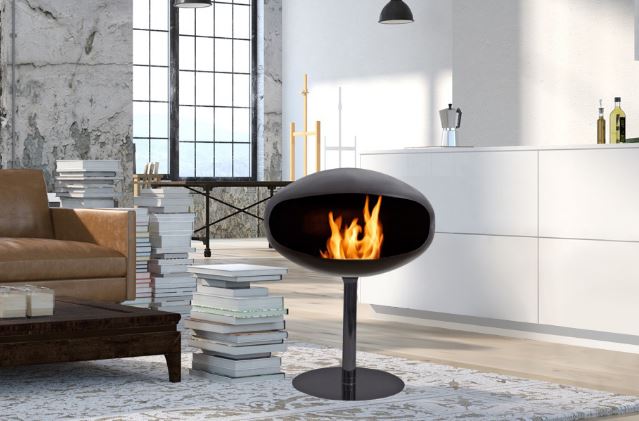 WARM UP WITH COCOON FIRES
Add warmth to any room indoors or outdoors with versatile smoke free fireplaces from Cocoon Fireplaces
These contemporary fireplaces provide versatility through and through. 
Whether they're ceiling mounted, wall mounted or freestanding, Cocoon fireplaces offers endless possibilities for your indoor or outdoor spaces.
Safer for the environment. These fireplaces use bio-ethanol burners that provide heat by using this environmentally friendly fuel that doesn't produce smoke. So no flue required!
FEATURES
Contemporary designs in black or marine grade stainless steel
Suitable for indoor/outdoor
Perfect for apartments, balconies, terraces
Freestanding, ceiling or wall mounted
Safer for the environment - bio-ethanol fuel
They're clean - no firewood no ash
Produces no smoke
No flue required
Up to 5 hours burning time
Pedestal can convert to ceiling mounted and vice versa
Ceiling mounted version can be easily uninstalled to change your space
Cocoons can be used in the warmer months as a drinks cooler 
visit our showroom to discover our extensive collection
or browse online from the comfort (and warmth) of your home
SHOP by CATEGORY
QUICK SHIP / OFFICE CHAIRS / HOME OFFICE DESKS / DESK LIGHTS 
SEATING / TABLES / OUTDOOR / LIGHTING /  DESKING / COLLABORATIVE / STORAGE / ACCESSORIES